Sympathy Arrangements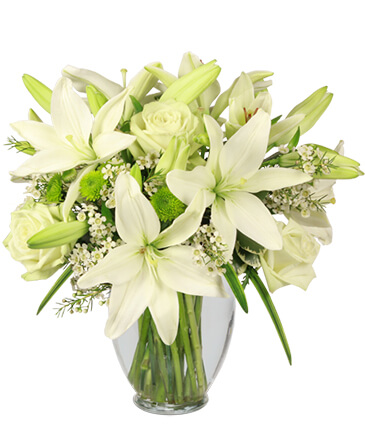 Pretty and delicate, this arrangement exemplifies the feelings of purity and peace. With white lilies, pale green roses, white waxflowers, and green button poms, Simplicity is an entrancing beauty full of grace. You can't go wrong with an arrangement this tasteful!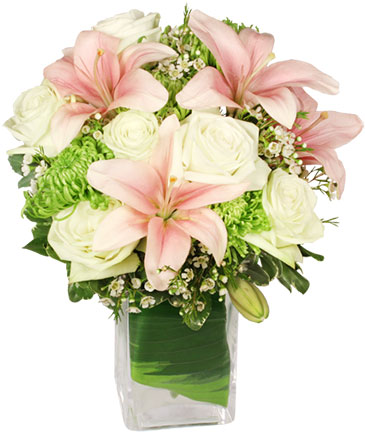 Heavenly Garden Blooms
Flower Arrangement
Bring the season's beauty inside with this superb bouquet! With alluring pale pink lilies, delicate pale green roses, luscious lime-green spider mums, and more, Heavenly Garden Blooms is a unique and awe-inspiring mix. Elegant and angelic, this arrangement is sure to captivate all season long!
Day in the Park
Floral Arrangement
Like a gorgeous day in the outdoors, Day in the Park is a dazzling dozen of white Mondial roses with graceful myrtle that creates a stunning design. It's perfect for almost any occasion, and it's sure to bring a fresh feel to any space! Surprise someone with this beautiful arrangement today.
Show your sympathy in Clifton with the traditional gift of flowers. Days Gone By Florist specializes in all types of funeral flowers and can create something perfect to match your specific needs. Sympathy arrangements are the ideal choice for expressing your feelings to the family of a lost loved one. So shop our selection of sympathy flowers online or give us a call at (973) 470-0600 if you need more assistance.